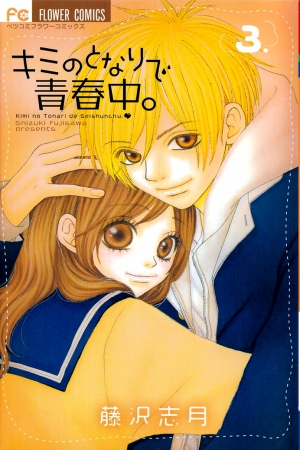 Kimi no Tonari de Seishunchuu.
12 chapters | Completed
| Rank 556
Miu is living with her dad since her mom left them some years ago. While taking care of the house, Miu has missed the breaking news about the new transfer student. When she meets Keita at school, he seems to know her quite well, but she doesn't recognize him at all. Who is Keita and why is he approaching Miu so openly?
Authors
Chapters
| | |
| --- | --- |
| Vol.3 Chapter 10 | August 30, 2016 |
| Vol.3 Chapter 9 | August 30, 2016 |
| Vol.2 Chapter 8.5: Extra - I Want to Catch Up to You | August 30, 2016 |
| Vol.2 Chapter 8 | August 30, 2016 |
| Vol.2 Chapter 7 | August 30, 2016 |
| Vol.2 Chapter 6 | August 30, 2016 |
| Vol.2 Chapter 5 | August 30, 2016 |
| Vol.1 Chapter 4.5: [Extra] Weather Tinker | April 13, 2017 |
| Vol.1 Chapter 4 | August 30, 2016 |
| Vol.1 Chapter 3 | August 30, 2016 |
| Vol.1 Chapter 2 | August 30, 2016 |
| Vol.1 Chapter 1 | August 30, 2016 |