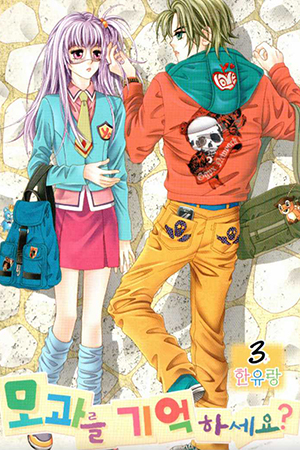 Do You Remember, Mogwa?
20 chapters | Completed
| Rank 3587
Sun Jong is a girl who doesn't like to be near others, and wears a mask on her face.Her grandma decides to take in a good looking boy who has the mission to become friends with her. Can she take off her mask?
Authors
Chapters
| | |
| --- | --- |
| Vol.10 Chapter 47 | August 30, 2016 |
| Vol.10 Chapter 46 | August 30, 2016 |
| Vol.10 Chapter 45 | August 30, 2016 |
| Vol.9 Chapter 44 | August 30, 2016 |
| Vol.9 Chapter 43 | August 30, 2016 |
| Vol.9 Chapter 42 | August 30, 2016 |
| Vol.9 Chapter 41 | August 30, 2016 |
| Vol.9 Chapter 40 | August 30, 2016 |
| Vol.8 Chapter 39 | August 30, 2016 |
| Vol.8 Chapter 38 | August 30, 2016 |
| Vol.8 Chapter 37 | August 30, 2016 |
| Vol.8 Chapter 36 | August 30, 2016 |
| Vol.8 Chapter 35 | August 30, 2016 |
| Vol.7 Chapter 31-34 | August 30, 2016 |
| Vol.6 Chapter 26-30 | August 30, 2016 |
| Vol.5 Chapter 21-25 | August 30, 2016 |
| Vol.4 Chapter 16-20 | August 30, 2016 |
| Vol.3 Chapter 11-15 | August 30, 2016 |
| Vol.2 Chapter 6-10 | August 30, 2016 |
| Vol.1 Chapter 1-5 | August 30, 2016 |