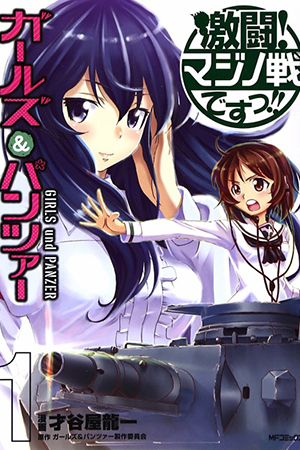 Girls und Panzer: Gekitou! Maginot-sen desu!!
11 chapters | Completed
| Rank 7221
Side-story taking place between the match against St. Gloriana and te begining of the Senshadou Nationals. It centers around a training match not shown in the anime, between Ooarai Girls High School and the Maginot Girl's Academy.
Authors
Chapters
| | |
| --- | --- |
| Vol.2 Chapter 10: Final Chapter - And now, to the National Tournament… | August 30, 2016 |
| Vol.2 Chapter 9: Panzer IV vs. SOMUA S35 | August 30, 2016 |
| Vol.1 Chapter 8: See-Saw Game | August 30, 2016 |
| Vol.1 Chapter 7.2: Operation Baton-Touch! (Second Part) | August 30, 2016 |
| Vol.1 Chapter 7.1: Operation Baton-Touch! | August 30, 2016 |
| Vol.1 Chapter 6: Operation Amiami | August 30, 2016 |
| Vol.1 Chapter 5: The Match Begins! | August 30, 2016 |
| Vol.1 Chapter 4: Madeleine | August 30, 2016 |
| Vol.1 Chapter 3: Maginot Girls Academy's Senshado | August 30, 2016 |
| Vol.1 Chapter 2: Maginot Girls Academy | August 30, 2016 |
| Vol.1 Chapter 1: Mock Battle | August 30, 2016 |