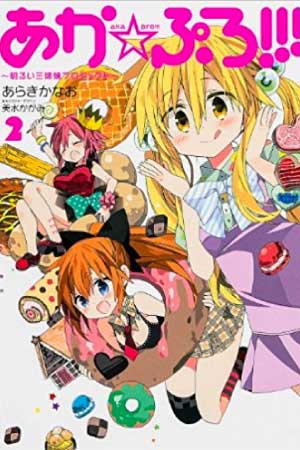 Aka☆Pro!!!: Akarui Sanshimai Project!
7 chapters | Ongoing
| Rank 10922
The Akei sisters are a happy-go-lucky sort of family and their lives are always filled with fun. The eldest, Hotaru, is a college student who is ditsy and is always in her own little world. The middle child, Hikari, is in junior high and her high energy keeps the family together. The youngest, Akari, is only in elementary school but she is the most mature one and is the voice of reason. The Akei family moves into a large condo complex where we see their simple and comedic lives.
Authors