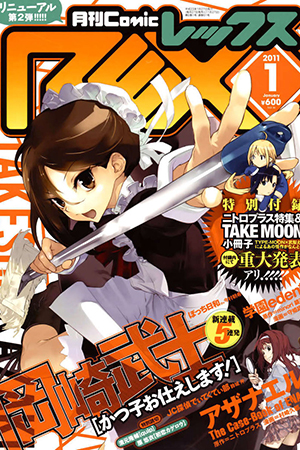 Katsuko Otsukaeshimasu!
3 chapters | Ongoing
| Rank 11735
Katsuko, the daughter of butler that serve Ootori family since long ago, now have to deal with the heir of Ootori family and also the principal of High school that katsuko attends. Her life becoming more and more busy than usual because she have to serve the eccentric young master plus attend to High School as a normal student.
Authors